Museum Opening Exhibition "Signal Flare for Our Future"
April 26, 2017 (Wed.) - July 17 (Mon./ holiday)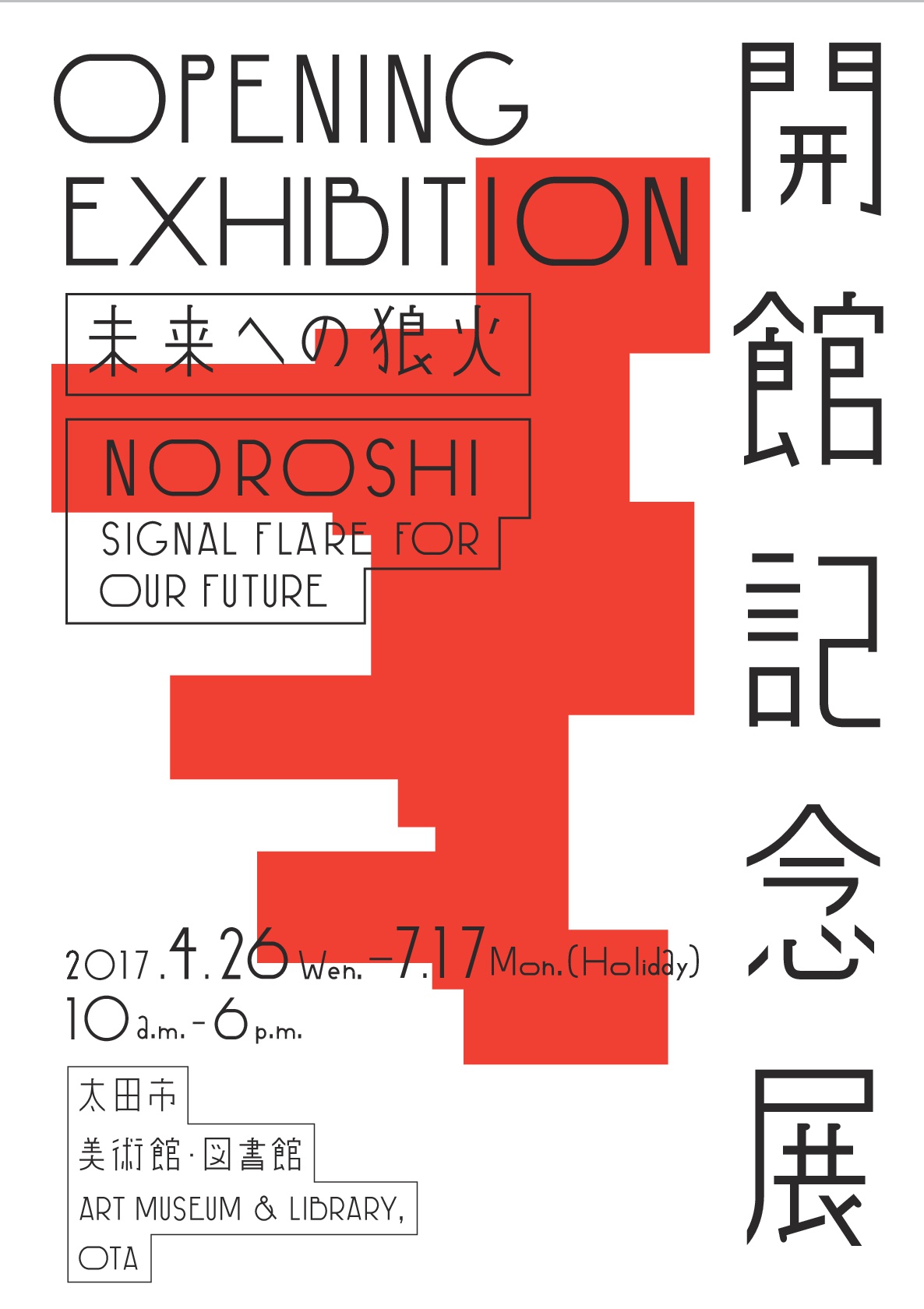 インフォメーション
Event name:
ART MUSEUM & LIBRARY, OTA Opening Exhibition, "Signal Flare for Our Future"
Venue:
ART MUSEUM & LIBRARY, OTA, Exhibition Rooms 1, 2, 3 and slope
Period:
April 26, 2017 (Wed.) – July 17 (Mon./ holiday)
Closed:
Mondays (May 1, 8, 15, 22, 29; June 5, 12, 19, 26; July 3, 10. Open July
Opening hours:
10:00am to 6:00pm ※Last entry at 5:30pm
Tickets:
General 800 yen; Students & groups 640 yen. Free access for people under 15 y.o.
Organizers:
Ota City, Ota City Municipal Culture and Sports Promotion Foundation
Sponsors:
Ota City Board of Education, Ota Chamber of Commerce and Industry, Gunma TV, FM Gunma, FM Taro, NHK Maebashi Broadcasting Station, Jomo News
Overview
Discover the genes of creation nurtured by Ota's cultural climate, taking cues given by local poet Fusanojo Shimizu
In April 2017, ART MUSEUM & LIBRARY, OTA opened as a "platform of knowledge and sensitivity" for the "Creative People of Ota" and aims to "bring creativity to the city". It will act both as an heir of local wisdom and as a base for future city planning by its citizens.
The foundation of today's Ota City, also known as the greatest industrial city in the northern Kanto area, was built in May 1917 by former naval captain Chikuhei Nakajima as an airplane research institute. Upon the original Nakajima Aircraft Company, which was dismantled by GHQ after World War II, Fuji Heavy Industries (SUBARU from April 2017) was founded representing Japan's best aircraft manufacturing technology and the symbol of Ota.
Besides its image of an industrial city, what kind of landscapes does Ota offer? Back in 1903, the pastoral poet Fusanojo Shimizu was born in Ota. In his first poem collection "Frost Warning" (1930), he wrote "I love mulberry like I love my own child / When mulberries turn black, our mouths parch / Fire up a signal flare for our future, oh, village kids" (approximate translation). The poem expresses the feelings of mulberry farmers who care for the trees and suffer frost damage in winter. Along great poets of the time like Kotaro Takamura and Sakutaro Hagiwara, Fusanojo Shimizu chose to write poetry in his homeland and his works illustrate the strong pride he feels for this environment.
Three keywords define the Opening Exhibition. These are "discover the culture", "the genes of creation" and "a signal flare for the future". The exhibition features old and new paintings, crafts, photographs, videos, poetry, songs and more created in this historic climate by artists from all genres. Furthermore, through projects conducted in cooperation with local residents it fires a beacon to look into the future.
The exhibition represents the beginning of our challenge as ART MUSEUM & LIBRARY, OTA, walking together with the "Creative People of Ota ."
Featured Artists
Yusuke Asai, Taisuke Fujiwara, Yuki Hayashi, Shokansai Iizuka, Miyako Ishiuchi, Mari Katayama, Kenta Maeno, Fusanojo Shimizu, Jo Shoda (9 artists/ alphabetical order)
Artist Profiles
Yusuke Asai
Painter born in 1981 in Tokyo. In parallel with level surface works created at his atelier, Asai collects soil from his surroundings, mixes it with water and uses it to draw directly on a wall or board such as in his "Mud Drawing" series, or creates plant and animal shapes from masking tape in his "Masking Plant" series, making him an artist who likes to use materials from his immediate vicinity and create onsite. The Opening Exhibition features dynamic "Mud Painting" using soil collected at several locations in Ota City.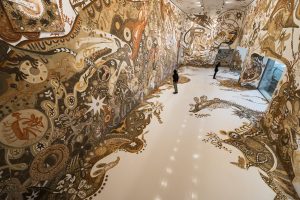 [Reference works] Yusuke Asai "All Places are Alive" 2015, "Hidden Stars <Constellation>" Exhibition at Tokyo Metropolitan Museum of Contemporary Art, 2015. Photograph by: Ken Kato
Shokansai Iizuka
Bamboo craftsman (1919 – 2004) from Tokyo. After studying western-style painting with Takeji Fujishima at Tokyo Art School, Iizuka learned bamboo crafting from his father, Rokansai after the war . His work was first selected for the 1947 Japan Fine Arts Exhibition, and he then won a special commendation in 1954. In 1974 he was again selected for the 21st Japan Crafts Exhibition, winning the Minister of Education, Culture, Sports, Science and Technology Award. In 1981, Iizuka moved to Ota City and spent his last years at his atelier at the foot of Mt. Kanayama. In 1982, he was recognized as a living national treasure in bamboo crafting. His real name was Shigetoshi. He tried to preserve the tradition while adding original techniques to create works. The Opening Exhibition will feature bamboo crafts and his newly discovered graduation work (oil painting).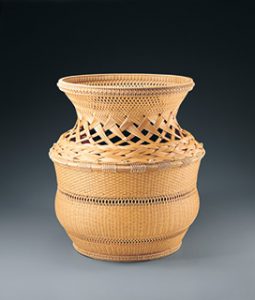 Shokansai Iizuka "White Rust Flower Basket — Ocean" 1987, Ota City Collection. Photo by Keiichiro Ogawa
Miyako Ishiuchi
Photographer born in 1947 in Kiryu, Gunma. Dropped out of the Design Course at Tama Art University. Ishiuchi won numerous awards, starting with the 4th Ihei Kimura Prize for the photograph "APARTMENT" and the photo exhibition "Apartment" in 1979. Major works include "mother's" in which she photographed her mother's mementos and the series "Hiroshima" in which the clothes of people who died in the atomic bomb disaster were shot. She is known worldwide for her photographs that try to evoke the memory of people's lives from motifs of their traces. As her parents met while working at the aircraft and engine manufacturer Nakajima Aircraft Company, founded in Ota, the Opening Exhibition features her "mother's" series.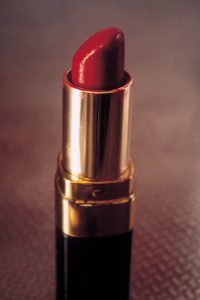 Ishiuchi Miyako "mother's #38" 2002, Type C Print © Ishiuchi Miyako "Mother's #38"
Mari Katayama
Artist born in 1987 in Gunma Prefecture and raised in Ota, Gunma. Graduated from Tokyo National University of Fine Arts, Graduate School of Fine Arts, majoring in Advanced Artistic Expression. She had both feet amputated at the age of 9 due to a congenital disease, and after that, started to produce self-portraits and installations using hand-stitched artwork or prosthetic legs she decorated herself. This exhibition features her Gunma Young Artists Biennale '05 (Gunma Prefectural Museum of Modern Art, 2005) Encouragement Award also seen as her debut work and some of her latest work produced in Ota City.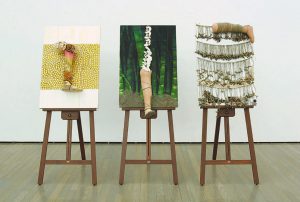 Mari Katayama "Feet as Scales" 2005 (Gunma Prefectural Museum of Modern Art, Gunma Young Artists Biennale '05 Exhibit), Scrap, Acrylic, Prosthesis, Panel (3-piece series), Artist's Collection
Fusanojo Shimizu
Poet (1903- 1964) born in Ota, Gunma (former Nitta-gun Sawanomura). A Gunma Normal School graduate, Shimizu worked as an elementary school teacher in Gunma Prefecture and joined Sonosuke Sato's "Poets' House". Known as a "pastoral poet", he wrote "Frost Warning" (1930), "Blue Flower", "Under the Blazing Sun" and other poetry collections. Along great poets of the time like Sakutaro Hagiwara and Kotaro Takamura, he was involved in publishing poetry magazines like "Joshu Poets" and "Blue Horse" and devoted himself to the advancement of poetry in Gunma Prefecture. The exhibition features poems and poetry magazines.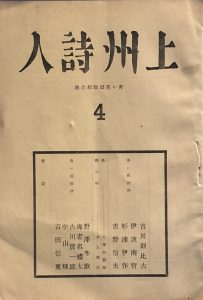 Editor and publisher: Fusanojo Shimizu "Joshu poets" No. 4, Issued by: Joshu Poets Publishing in January 1933. Magazine, private collection.
Jo Shoda
Painter (1926- 2016) born in Ota, Gunma (former Nitta-gun Watauchimura). He studied under Tentaro Fukuda, Tadayoshi Matsumoto and Kaoru Yamaguchi. In 1952 Shoda's work was selected for the Modern Art Association exhibition; in the following year he won an Encouragement award and then became a member in 1962. In 1967, he won the first prize in the 4th International Young Artist Exhibition Strarem Excellence Awards. In 1993 he was appointed chairman of the Gunma Prefectural Art Association, and in 2005 was awarded the Ota Citizen Culture Award. He is devoted to promoting art in the prefecture, and is known for lyrical works depicting people and insects. The exhibition features oil paintings and sketches.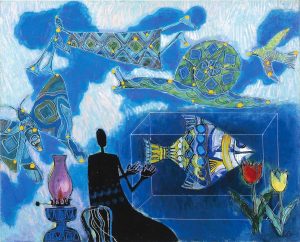 Jo Shoda "Story" 1976. Oil on canvas, Ota City Municipal Nitta Library Collection
Yuki Hayashi
Filmmaker born in 1976 in Kyoto. Hayashi started producing films from 1997. He uploads the enormous amount of pictures he takes to a computer and creates animation by clipping and superimposing them. He publishes his work at museums and film festivals both in Japan and abroad. The exhibition will feature photographs taken by himself, and a new film created around the theme of "future" that uses photographs and interviews provided by Ota locals produced for this event. http://kanyukuyuki.tumblr.com/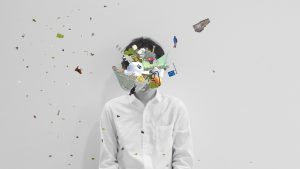 Yuki Hayashi "there" 2017, HD-video. Artist's collection.
Taisuke Fujiwara
Painter born in 1988 in Maebashi, Gunma. Completed western painting domain at Tohoku University of Art and Design graduate school. Creates paintings using the landscape and history of a certain place as a motif, by repeatedly visiting the place and learning about it. His paintings reveal the features of the place by reconstructing them on the canvas. The exhibition features new work with Ota City as a motif produced for the event.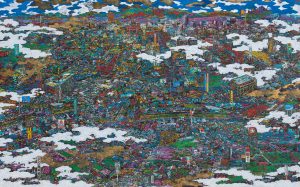 [Reference work] Taisuke Fujiwara "Kozuke Map" 2015. Acrylic, collage, pigment, foil, panel. Artist's Collection.
Kenta Maeno
Singer and songwriter born in 1979 in Saitama. Maeno started to write and compose since around 2000, and performs live mainly in Tokyo. In September 2007, he released his debut album called "Romance Car". His latest work is a CD book called "Our times are the best." Recently, he has been expanding his artistic range to starring in the movie 'Hentai' (Director: Hajime Anzai, Based on a work by: Miura Jun), and appearing in the play "Namu Hamuda Hamu" (Tokyo Art Theater). In March 2017 he published his first book "100 Years Later." The exhibition will feature poetry and songs that Maeno wrote when visiting Ota City.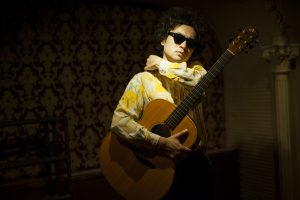 Kenta Maeno