Akihisa Hirata Architectural Exhibition
From February 7, 2017 (Tue) to March 5, 2017 (Sun)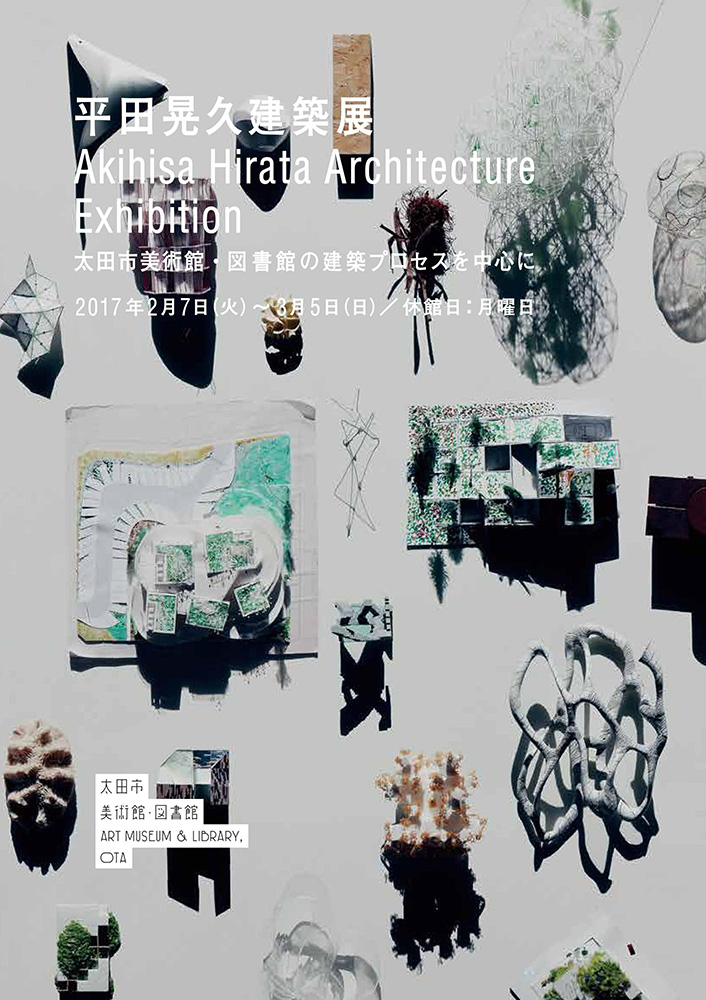 Information
Event name:
Akihisa Hirata Architectural Exhibition, Focusing on the architectural process of building the Ota City Museum and Library
Venue:
ART MUSEUM & LIBRARY, OTA, Exhibition Room 1 and 2
Period:
24 days from February 7, 2017 (Tue) to March 5, 2017 (Sun)
Closed:
Mondays (February 13, 20 and 27)
Opening hours:
10:00amto 6:00pm. ※Last entry at 5:30pm
Tickets:
Free access
Organizers:
Ota City
In cooperation with:
Akihisa Hirata Architecture Office
Overview
An exhibition featuring Akihisa Hirata, architect and designer of ART MUSEUM & LIBRARY, OTA.
Hirata sees architecture as "a living thing", and builds architecture that awakens people's animal instincts and puts them back inside nature. His 2013 proposal for ART MUSEUM & LIBRARY, OTA was selected, and he became the designer of this project. Hirata believes "building is blending borders." He has created the museum and library through sharing the design process repeatedly in workshops with the local residents and through blending with the city.
The opening exhibition presents the ideas supporting Hirata's design through models and keywords found in his past work. The building process of ART MUSEUM & LIBRARY, OTA, which brought together a lot of people, unfolds using various materials.
Profile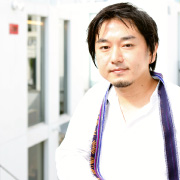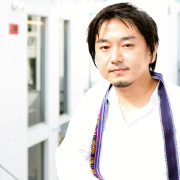 ©Luna Gabino
Akihisa Hirata
Architect, Associate Professor at Kyoto University
Born in Osaka, Japan in 1971. Graduated from the Department of Architecture in the Faculty of Engineering at Kyoto University in 1994. Received a master's degree from the Kyoto University Graduate School of Engineering in 1997. After working at Toyo Ito & Associates, Architects, he established "akihisa hirata architecture office" in 2005. He was taken position as an associate professorship at Kyoto University from 2015. His important works include Masuya (2006), Alp (2010), Bloomberg Pavilion (2011), Coil (2011) and Kotoriku (2014). He was awarded the 19th Japan Institute of Architects Newcomer Prize (2008), Elita Design Award at Milan (2012), Golden Lion at the Venice Biennale with Toyo Ito, Naoya Hatakeyama and two other architects (2012) and Colored Concrete Works Award at Berlin (2015) etc. His publications include Tangling (LIXIL, 2011), etc. He has lectured at Bauhaus Dessau (Germany), Harvard University (U.S.A), University of British Colombia (Canada), Queen's land University (Australia) and recently lectured at Architecture Foundation (U.K.), etc. He has done personal exhibitions in Tokyo, U.K. and Belgium, etc. He also sent his works to a variety of art fairs such as Art Basel, Frieze Art Fair and Milano Salone.
Participated in the "A Japanese Constellation" Exhibition (2015, Museum of Modern Art, New York).