Café and Shop
『KITANOSMITH』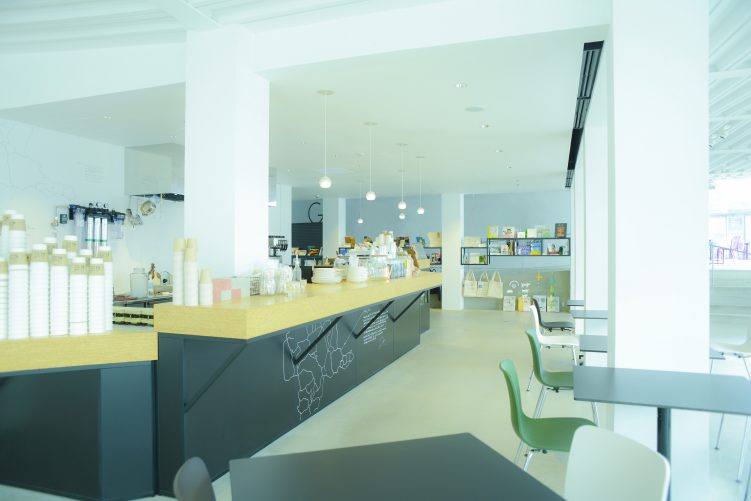 BLACKSMITH COFFEE, a popular local coffee shop, exhibits Ota's charm in a delicious and enjoyable way.
Café
"Following our Motto" to use local produce, we serve food using only homemade and Ota produce ingredients.
Coffee is made with a world standard competition espresso machine! Our latte art made with deliciously fragrant espresso is very popular as well.
Come and taste our delicious Ota-made products!
Shop
The Museum and Library Souvenir Shop – in front of Ota station – is here to appeal Ota's allure to the world! Through art and design, we produce products you will only find here in "Ota,the city of craftsmanship".
Business Hours
10:00am ~8:00pm (6:00pm on Sundays)
Closed: Mondays (same schedule as the Museum and Library)
We offer you  a rich, comfortable and relaxing spot to spend your time.